BOOK REVIEW

BEYONCE: A Biography

"Professional writer Arenofsky's account of American performer Beyonce Knowles is geared toward high school students who need a challenging yet accessible biography, and would also be suitable for general readers seeking a solid and entertaining read of the singer's life. The text includes in-depth information about Beyonce life from birth through childhood, teen years, and adulthood, incorporating information on her family background, education, personal and professional influences, struggles, accomplishments, and contributions. The text also includes a timeline, discography, list of awards, list of online album reviews, bibliography of print and internet resources, and five P&P photographs."

Reference and Research Book News,

November, 2009

Earned back author's advance+ in a year

Considered one of the best-selling biographies in this publisher's series

"Childless and Proud of It" by Janice Arenofsky in MY TURN ESSAYS, Ed. by Patricia A. Huber, Newsweek, Inc. 1993

Dear Ms Arenofsky,

I am a sound therapist, Music for Healing and Transition student ( www.mhtp.org) and Threshold Choir member (www.thresholdchoir.org). I sing and play singing bowls, tuning forks and zither harp for hospital and hospice patients at their bedsides.

I found your "The Healing Sounds of Music"mini magazine several years ago. It is the most succinct description of how music and sound promote healing. I purchased a case of the little books from American Media and have been handing them out to hospitals, hospices, nursing homes and patients. My supply has now run out. I contacted American Media and they said they are no longer publishing the book.

I find your book invaluable in my practice. Do you know where I can get more of them?

Bonnie Peiffer

.Look for "Lost and Found" in NYMB

The Publishing Syndicate, 2012

SIXTY CANDLES: Reflections on the Writing Life, ASJA, 2008.

Greenwood Press 2009

To order, visit the publisher at ABC-CLIO. Or call 1-800-225-5800 or order at Amazon

"Probably the most comprehensive resource available on this important topic. In her research-based and wide-ranging book, Janice Arenofsky provides readers with the history and psychology of work-life balance, and offers suggestions for employees and employers. Controversies are also addressed and a valuable collection of resources is included, too. Readers will come away with a broader and deeper understanding of the issues, a better appreciation for why work-life balance matters, and some ideas about what to do about it."

(Bella DePaulo, author of Singled Out: How Singles are Stereotyped, Stigmatized, and Ignored, and Still Live Happily Ever After

I recently had the pleasure of reading 'Work-Life Balance' by Janice Arenofsky. This book resonated both as a source of practical tips for balancing my personal/professional life (which is, like seemingly everyone around me, jam-packed with far more than can ever be accomplished) as well as helped to reinforce many strategies that I use as a manager/leader in the workplace and gave me further ideas to improve.

I am a married,working mother with two young, active children, and am fortunate enough to have a professionally challenging and fulfilling career as a full-time Associate Director at a major university. I appreciated the many strategies this book provided for seeking better balance, especially around prioritizing and finding ways to 'let go' when necessary (such a hard thing to do!) The book also helped me feel better about myself by putting into perspective the "significant public pressure" couples today face to be ' fantastic parents.' I spend a lot of time dwelling on what I haven't accomplished--this book helped me realize we can't do everything and need to focus on what is really important--in all areas of life. It has encouraged me to think--'is this vital or trivial? Where are my efforts best spent?'

I have been a manager/director for many years, and have always made it a priority to treat the people I work with very well. It was a delightful surprise to see many of the strategies I use cited as tools to support balance for all in the workplace, and I picked up a few more I look forward to incorporating. I was especially struck by the concept introduced in this book of 'high trust' employees. My workplace permits flexible work arrangements--and I am generous in following these for my employees and also take advantage of them myself. This book has reinforced that allowing these 'flexible perks' comes back in the form of increased loyalties, high employee morale, greater productivity, increased care about work quality and quantity--and less stress and exhaustion--to the benefit of everyone.

In summary, I highly recommend this read both to provide tips on managing your personal life, but also for your workplace.

Lisa Higgins, May 20, 2017

Greenwood Press/ABC-CLIO, 2017

Available from publisher and from Amazon.

Janice has written a number of books for ABC-CLIO/Greenwood, including a biography of Beyoncé Knowles, as well as volumes on work-life balance and infertility treatments for the Health and Medical Issues Today series. She has the ability to write on a wide array of subjects, meets deadlines with ease, and is always a pleasure to work with.

— Maxine Taylor, Senior Acquisitions Editor, Health and Psychology Reference

AB-CLIO, Inc.

Double click here to add text.

Published by ABC-CLIO/Greenwood. Order from Amazon at

https://www.amazon.com/Infertility-Treatments-Health-Medical-Issues/

you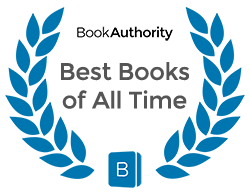 r html snippet
Ebook
Infertility Treatments. 
Arenofsky, Janice (author). 

June 2018. 206p. ABC-CLIO, $40 (9781440858857); e-book (9781440858864). 616.6. 

REVIEW. First published October 12, 2018 (Booklist Online).

Nearly 1 in 10 women between the ages of 15 and 44 is affected by devastating infertility issues. Now that there are medical treatments to help people conceive, an accessible resource with current information about available options will be very helpful. This new volume in Greenwood's Health & Medical Issues Today series covers the topic well. Chapters covering diagnosis, treatment options, legal and financial issues, and health risks provide basic information that those contemplating assisted reproductive technology (ART) need to consider. Chapters about the psychological, ethical, and religious issues involved will be helpful for decision making as well. A series of case studies offers scenarios for discussion and critical thinking. A glossary, a time line, and a resource list of books, organizations, websites, and articles provide further information. With women delaying childbearing, more women's fertility affected by diseases and treatments, and same-sex couples who want children, this book will be a useful resource for public and consumer-health libraries. 

— Barbara Bibel

.With women delaying childbearing, more women's fertility affected by diseases and treatments, and same-sex couples who want children, this book will be a useful resource for public and consumer-health libraries."—Booklist Online

"This is a good introductory source, recommended for the circulating collection of a high school or public library collection."—ARBA